Functionality
We eliminate shadows
Also for darker days and when you have to ride in the evening DM.Equine offers an all-in-one solution with our specialized arena lighting. A perfect but affordable solution.
We have lighting plans to position our arena lighting on the perfect spots. Both for 20×40 and 30x60m arenas.
We provide an all-in-one construction where you can choose between LED Lighting or HQ. Further we extend our service with a yearly maintenance contract possibility.
We ensure a firm construction of the arena lighting with concrete foundations. These ensure ta conter-weight for the firm and strong lighting constructions.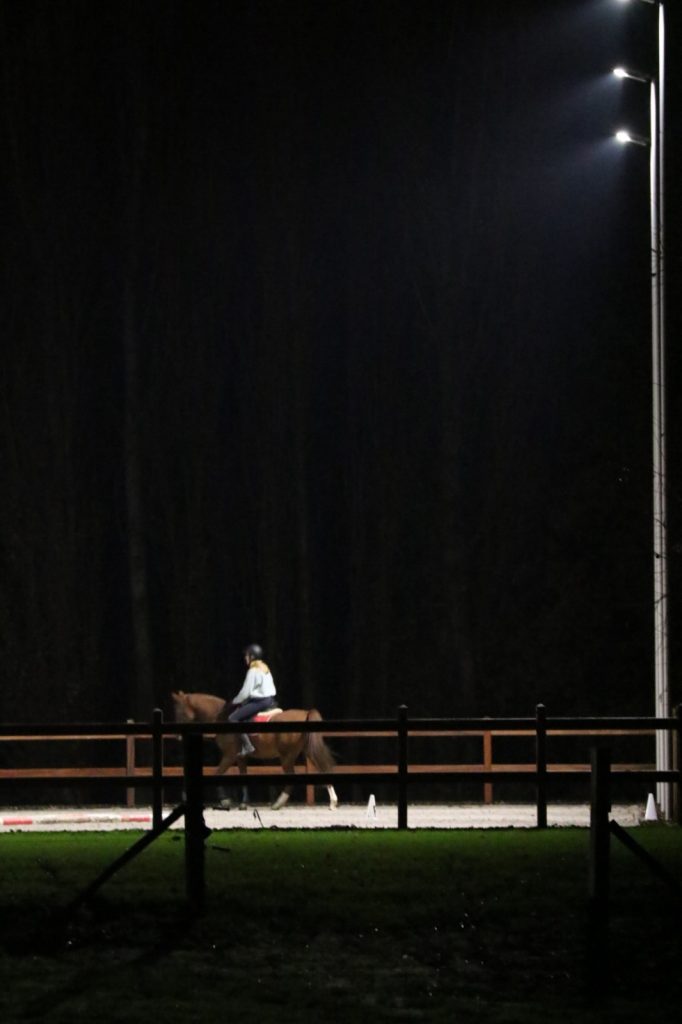 Contacts
If you have a question? Don't hesitate to contact us.
Tel.
+32 4 95 21 34 02
E-mail
info@dmequine.com